| | |
| --- | --- |
| Posted on 26 November, 2014 at 14:24 | |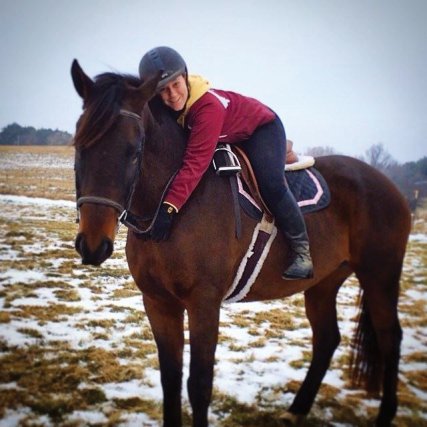 No stirrup November is coming to a close. It is a good time to focus on adding in extra challenges to your normal routine. Currently a video is being made with some fun clips.
If you haven't worked without stirrups yet, there are still a few days in November! and you don't have to limit your muscle-building fun to just one month! 
Start slow, just with walking... and hold your leg in the same position as if you had stirrups: knee on the knee roll, heel below your hip, and remember to sit up tall. allow your hips to stay close to the saddle and follow the motion. Once you are comfortable at the walk turning, stopping, changing speeds and bending, move up to a sitting trot. work your way up slowly, don't push yourself or your horse too hard or fast, and remember to have fun!!!
Categories: Training
/