Two weekends ago, I had the pleasure of sharing some of my horse knowledge and one of the best lesson horses ever with a family one of my students visiting from out of town. 
All three of the students have ridden before, but have varying levels of skill, and are different ages. Everyone had the ability to ride Tiffany, so we decided to do 3 shorter back to back lessons with some grooming and learning before and after.  Most riding camps focus on western riding, but all three had agreed beforehand that we would learn enlgish riding today! So we talked about tacking up and learned how to put on the saddle pads, saddle, and girth.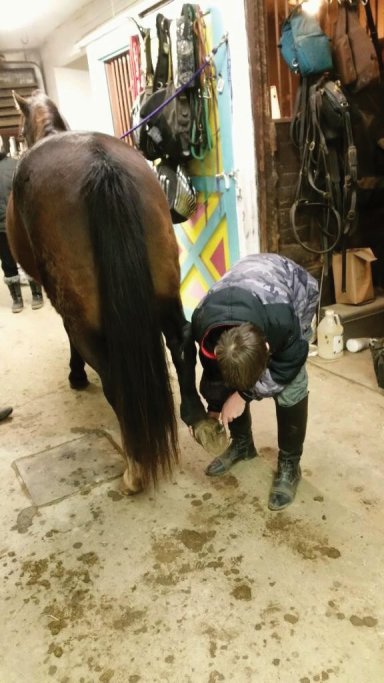 We worked on the finer points of cleaning out a horse's hooves....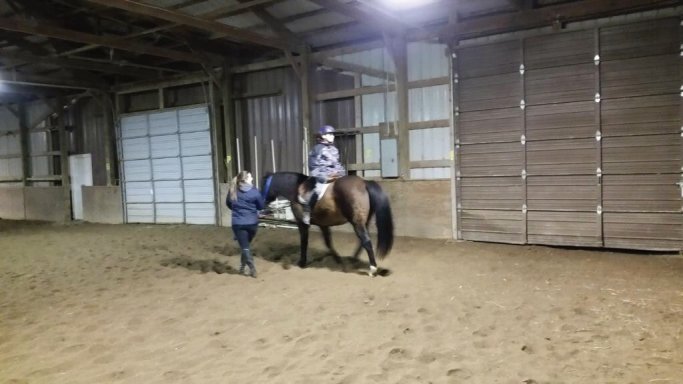 Then it was time to ride! a quick overview of saddle parts and a refersher of how to mount properly.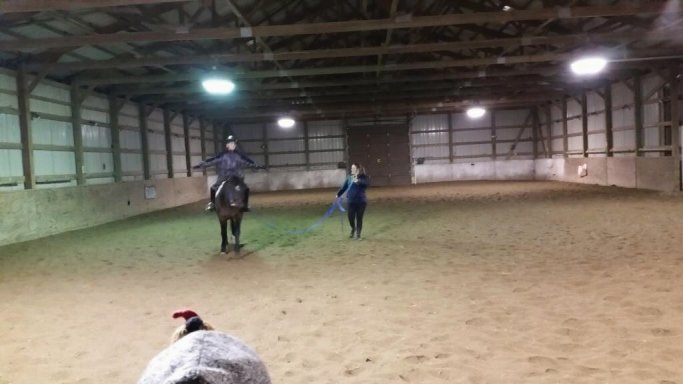 Each rider had some time on the lunge line mixed with some work on the rail. 
At the end of each student's turn, we played a game called "Around the world" which is a great fun, relaxing way to stretch out and build confidence at the same time. 
Quick post today - Just a few videos of two of my current students!
Katie riding Brandy
Katie started learning to jump as part of a school project! She is doing wonderful!
Stacey riding Albert
Stacey has been an excellent rider for Albert! He really loves her patience and compassion.
/